Couple new developments, y'all, so I'll get right into it.
Firstly, thank you all so much for your responses to my last post. I got so many tracks to my inbox, it kept me busy for days! Big thanks to @JimmyTheCaterpillar for my first commission for professional audio critique and the most interesting pieces I've ever heard out of Audacity and BeepBox!
It took about a week to get through the DMs, sharing to twitter and in the case of Spotify playlisting everyone. I'm ready for more, which brings me to my next point.
If you've been following me on Twitter/X, I've been on a mission to connect with as many independent artists as possible, hip-hop artists, one man bands, indie rockers, and literal digital artists.
In particular, I'm looking for album artists and tracks to playlist on YouTube and Spotify.


I have a few playlists ready. If you see one you like, drop a track here and tell me where to put it! If it fits, I'll throw it on here, and if not, I'll start another playlist.
HOP ON THE PLAYLIST TRAIN BABY:
For independent hip-hop with vocals. I'm thinking of seeding it with a few larger artists for the algorithm, but not so many that it loses its mind!
I will be making genre specific playlists strictly for instrumentals as well, so feel free to drop your tracks, even if they don't fit, and bonus, I'll follow you on Spotify.
YOUTUBE PLAYLISTS
JAMMY BOIS - edm and hip-hop bangers - What it says on the tin and then some. Primarily Russian Hard Bass, rap, and EDM for cleaning the house, dancing when no one is watching, and setting fire to the club. Vodka is not an option. Anything hard, danceable, and liable to get the cops called when the beat bang, put it here.
Chill vibes. Slowed and Reverb. Lo-Fi welcome. Ear worms and songs that can be played on repeat. Featuring lots of Doja Cat, Jenny Darling, you're my best friend, and so much more. If I can kick back and play Borderlands to it as well as sit and talk to the girls, it goes!
Awesome Music - This one's an oldie of mine with all the classics. We got power metal, memes, absurd lyricism, mashups, and yes, more memes. If your music is epic, I'll probably add it to this playlist anyway.
Just Producing - YT for all you producers out there who like to show off your beatmaking skills.
My personal t.A.T.u playlist in case y'all make a cover or a remix. I watch this one a lot, so you'll be getting streams from me. It does a great job of serving me recommends off of this one since my last couple tracks, Ne Ver Ne Boisya English and All About Us Russian blew up!
And finally, INDEPENDENT ARTISTS ONLY!!! This playlist is actually a dinosaur from back when I made beats to sell on YouTube (2015???). No rules apply. Not genre specific. If you got a download link in that description, stick that bad boy right here.
If you got something else in mind, drop your track and tell me what kind of playlist you think would fit. I'm always looking for a reason to start a new one!
Give me a few days to sort out all the replies and playlisting. Going through that Spotify playlist up top took about a week to get through 80+ replies and threads, minus some other commissions work, and besides that, I'll be judging the semi-finals of the Newgrounds Audio Deathmatch, as well as working on "Rock and A Hard Place" for @JT424 this week. You can catch the first episode on Spotify here!
Still working on themes for @MATRVG's animations over with Reduce Team, expecting a release or two within the week. Expect a return to retro with some SNES Castlevania remixes!
Oh, and I almost forgot, for all the boys who are dumb af and the girls who fuck with them anyways, BOUNCE is now out on Spotify! We made a splash here on Newgrounds, so I figured I'd drop it. Now you can go on TikTok the next time some fuk boi slides in your DMs and become a memegod.
Get it here!
In other news, we have some images that belong squarely on weed twitter. Witness the napalm and cannabis induced AI wet dreams of Xena the Warrior Princess!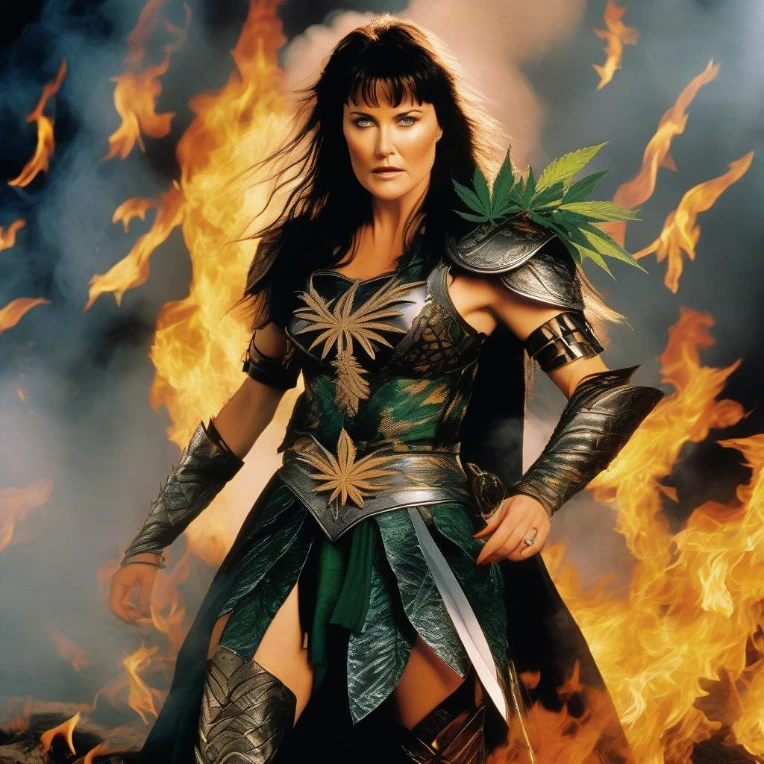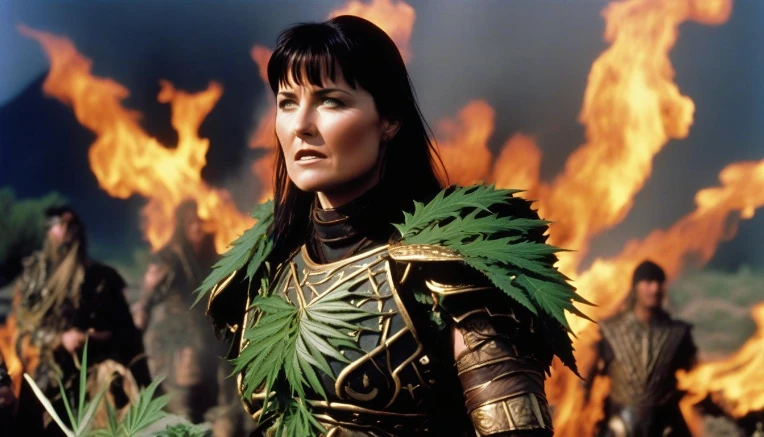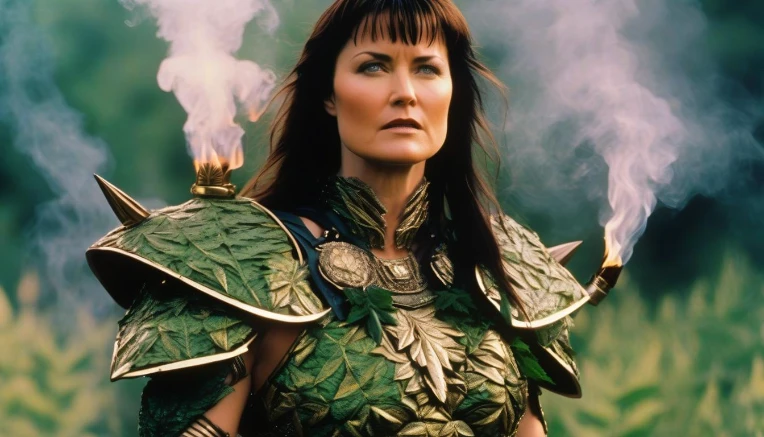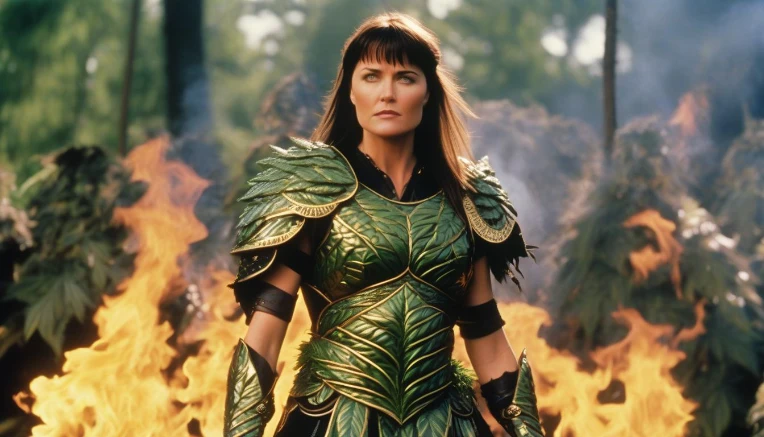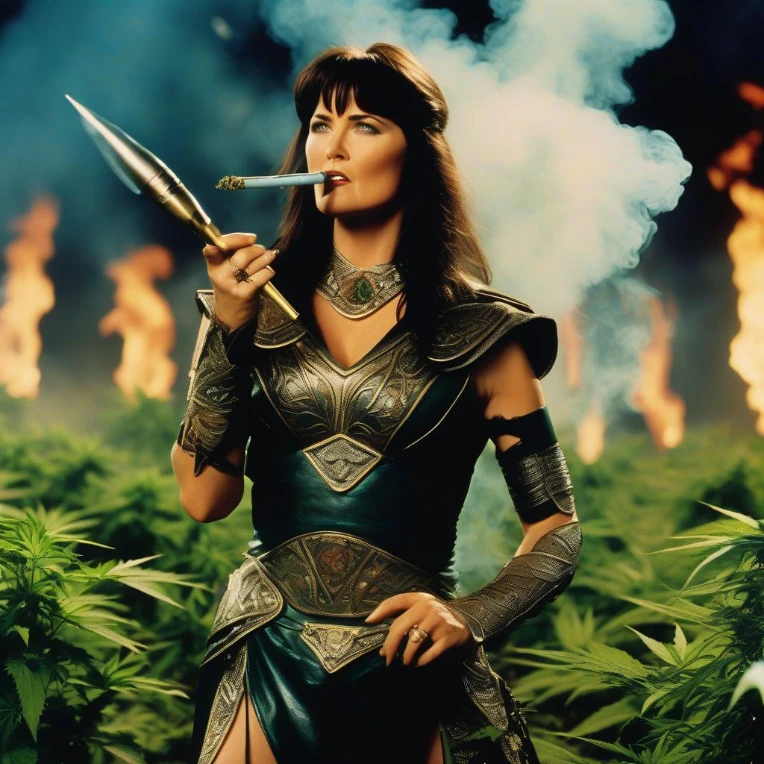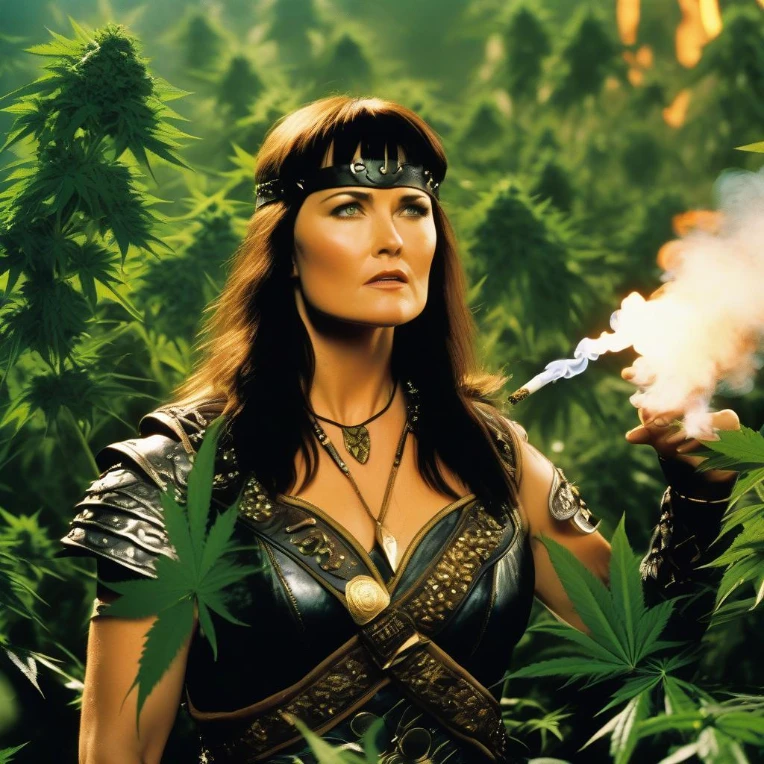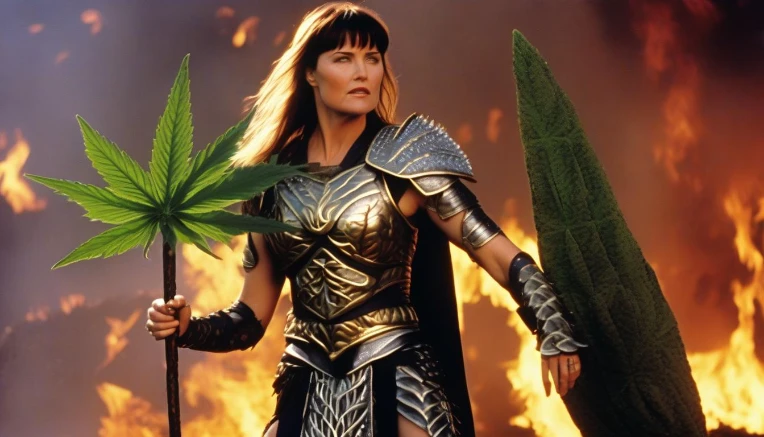 And that about wraps it up for this week! Thank you all for your support. If you want to help keep this train wreck afloat, you can do a few things. I got a ko-fi over here for donations, a Twitter you can follow, and a YouTube that could always use comments. I am not a bot, I reply, share, and follow back! :)
Special thanks: @CyberDevil, @MATRVG, @MarioGD, and @JimmyTheCaterpillar!
Sick album art by @Odd-Naw is now finished. Show him some love! (and check out the previous versions!)