Hey guys, hope all is well. Last time you saw me was probably for NGUAC 2022 judging, a mini snare in my news posts, or the free ADREANALINE sample pack, or maybe even how to use MuseScore soundfonts in your DAW. Well, today I'm here to announce not one but TWO sfz sample instrument projects: Saudade Drums Remastered, the CTK-2400 Project, and loads of other free stuff!
Demo Track:
So before I write a text wall, we got:
1 rescued and refurbished metal drum sample pack, sf2 conversion
1 paid phonk/vaporwave keys sample library, sfzs, sf2s
1 sample instrument pack demo + sample recordings
SFZ and SF2 are free, easy to use sampler formats. To use these instruments, you will need an sfz player such as plogue sforzando. There are plenty of other (free) options -- don't be afraid to google!
But that's it for preliminaries! What are these free instruments of which I speak?
Introducing SAUDADE Drums Remastered!, a metal drum library rescued from the jaws of hell, or wherever else abandoned wav files go to die.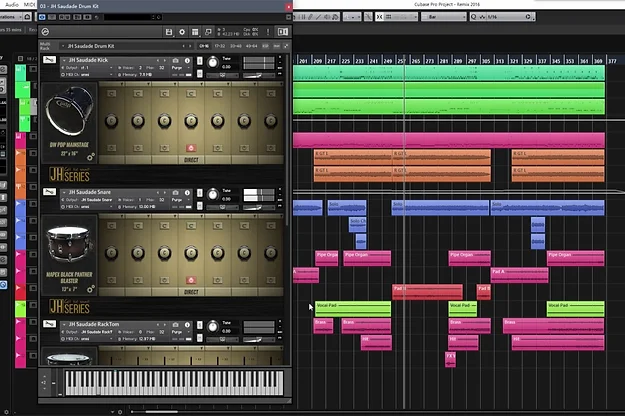 This pack was created to resolve issues with the now orphaned Saudade Drum kit, add accessibility for non-kontakt users, and provide options for those who don't like the way the initial kit was programmed but don't want to spend 45 minutes perfectly programming a third party sampler (me). Noise cancelling and additional post-processing has been applied to reduce unwanted noise captured in the recording process, making the samples crisp and squeaky clean!
Saudade Drums Remastered includes:
11 velocity layer kick
16 velocity layer snare
6 layer rack tom
7 layer floor tom
Original Kontakt 5 nki
1 sf2 instrument, and 5 presets
Improvements:
free player engine
less RAM use than Kontakt
intelligent noise reduction applied to all samples
sf2's multiple available kick pitches offer more realistic and longer rolls
load and pan 9 tom sf2s individually, for half the RAM of Kontakt
edit programming yourself if you aren't satisfied!
Kit History:
Saudade Drums was a metal drum Kontakt instrument and sample pack sold by Unwavering Studios, designed to bring mix-ready percussion right to your DAW. It was orphaned when the studio dropped off the face of the internet some years later and now only lives on as a demo on mega.nz. (VulturesOverhead FB, defunct)
Albeit for the most part making good on its promise, the pack remained accessible only to those patient enough to program a sampler or buy Kontakt to use, and the samples themselves contained a hefty amount of white noise with fairly obvious cutoffs. I decided to program an alternative kit as well as apply my own processing. The result is as you see here, lean, mean, and pristine!
Use:
In keeping with their name, Saudade, portuguese for an almost indescribable nostalgic longing, they are more suited to average and slower tempo compositions, but I have programmed the sf2 so that faux round robin rolls can be achieved with neighboring notes in most cases, and I'm sure blast beats could be programmed decently. The quality of samples is rich and particularly suited to metalcore and ballads.
I think the samples speak for themselves. Be sure to check out the demos and original files linked below. If you have questions or for whatever reason are not satisfied, don't hesitate to reach out!
Original Files for comparison:
mega.nz (subject to disappear)
And now, introducing the CTK-2400 Project, my first real sample instrument since that 70s Shit, and the first Casio CTK-2400 library ever. Go ahead and see, there is not one single CTK-2400 sample, library, or instrument on the market!
CTK-2400 Sample Instrument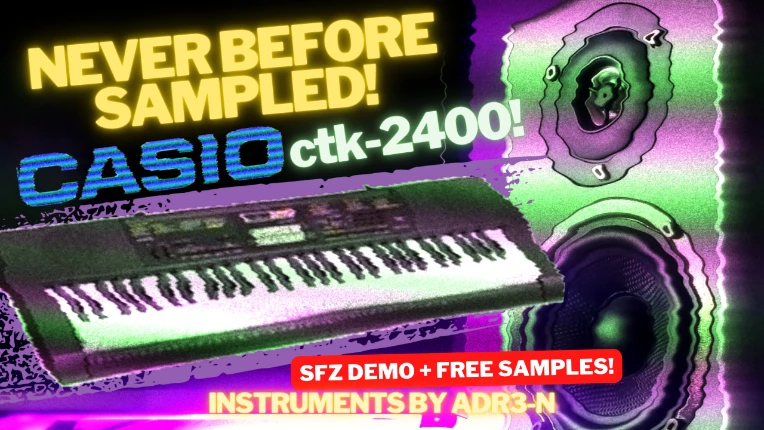 I also make gaudy thumbnails for those interested (pm me) but back to business!!!
About the Instrument
The CTK-2400 was a keyboard manufactured in 2014 by Casio as a learner's piano on a budget. It has 61 keys, 400 wacky tones, a sample function, and no velocity controls.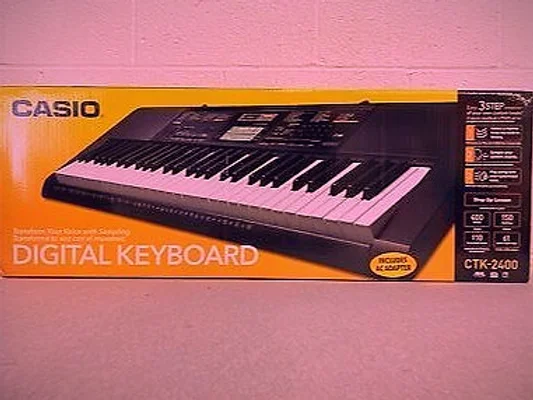 Forgotten Gem?
The sound of the CTK-2400 is quite hard to come by. Try to find a sample pack or emulator. You can't! The presets are hallmarks of a bygone era. As a rompler, it plays eerily close to the cheap RadioShack keyboards of the 80s and 90s, making it perfect for synthwave, phonk, and vaporwave production, and a lot of fun given the right patches and some experimentation.
Here's the best demo I could find at the time I recorded all of the samples! Doesn't it sound like an N64 Emulator?
How the CTK-2400 Project came to be
I decided to make my own sample pack after spending some time alone with a broken keyboard, now affectionately named Catie, that had been handed to me by Wayne Williams, owner of the famed Meridian Underground Music. Despite comparatively basic features, a new or used keyboard still retails anywhere from 50 to 250 dollars. What a steal!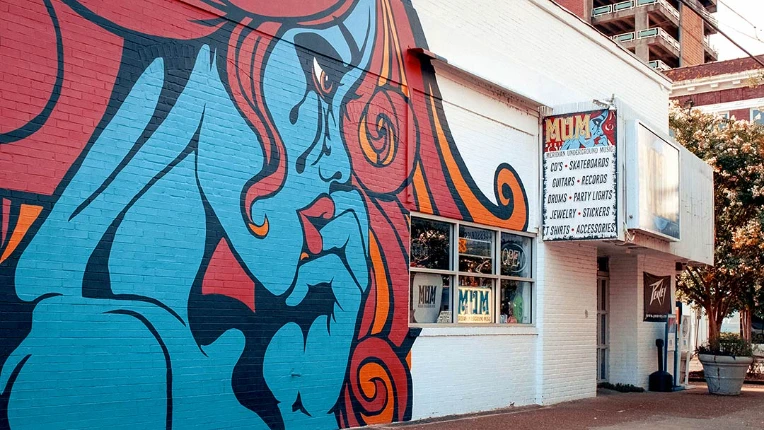 So I got it working initially as a toy for my girlfriend's four year old son, who we watched dive-bombing her the moment she was screwed together enough not to fall apart.
Well, so much for that. She survived. I found a preset I liked, then two, then four. I wanted the best of both worlds, a toy for our son and a soundbank I could use without lugging around physical copies. That meant taking samples. A few recordings quickly grew into 20 instrument monoliths using a rubric from pianobook. The results were so good, I wanted to share them with you all, and the rest is history.
There are two versions, a free demo, and a paid version bc I haven't received my retirement pay, and I still have rent. :')
You can download the free version here, no usage limitations or bull shittery, with the exception that if you make a demo and I dig it, I'll feature your music AND give you the full version, free! (up to 3 really sweet demos, because the struggle is real -- but if you really can't afford it, we can haggle!)
If you want more presets than those offered in the demo, you can noise cancel recordings on your own, and you know how to use sfz making software, you should be golden beyond the time it takes to make instruments by your lonesome. The included monoliths are the same as included in the full pack below!
Troubleshooting
Sfz says "missing files" but I have all the files downloaded!
Move the offending sfz into "Instr" folder
If problem persists, open the sfz file with SFZed (sforzando: "open in text editor" button)
load/ADD samples from the **correct** CTK-2400 folder
force feed/REPLACE them to the sfz that is giving you the error
profit???
This is the only problem with the pack I've come across myself. Typically happens after moving the folders.
Let me know if you have any issues with this demo and I'll be happy to help. :)
Full Version Details ($15)
Contains 287 MB of the very best presets from the board, recorded in high quality wav for maximum pitch play and denoised in RX7. The samples have been assigned to 14 programmed sfz and sf2 instruments for play with Plogue's free sforzando software.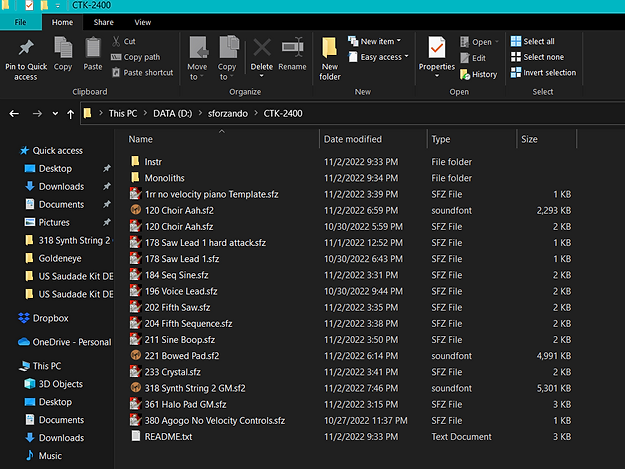 20 unedited monolith recordings
1 sfz template to make your own instruments with samples
10 sfz instrument programs
3 programmed sf2 instruments
Each sample has been carefully trimmed, without any post-processing beyond noise reduction, so that you are free to color the sound as you like. That means high quality digital garbage sounds, all of which you are free to make your treasure.
Improvements
presets have been expanded from 61 to 120+ key range
polyphony greater than 48 notes now possible
keys now velocity sensitive, greatly expanding instrument use
unlike other lo-fi rompler keys, presets based on multiple samples
no copyright block; you will retain FREE updates for life, so save your access key!
I hope you have as much fun with this library as I did making it. I want to have some product demos by the end of the year, so let it be said, if you are a verified buyer for this product and submit a quality demo (up to 3 demos), I will not only feature your music but offer you 100% off the next two products of your choice to be released. For those using the DEMO version, you will receive a free copy of the CTK-2400 Project!
License
No one is going to come after you for using CTK sounds in a composition. Hardly anyone knows it exists. Do as you like!


Payment Details:
To limit spam, please contact me via PM if interested in the full CTK-2400 project library, or any other sampling/instrument commissions. I accept Venmo and CashApp. I will never ask you for payment via another Newgrounds account, or ask for your address or any other personal information.
---
Special thanks and gifts:
@Anthonyragus @ImCold @Lordandiso @NebulaTrax @ko0x, as a much belated prize for finishing in the NGUAC top five, you will receive a PM with your own full copy of the CTK-2400 project, priority requests and lifetime updates included.
***Discounts***
$5 OFF: If you have been a follower of mine for longer than 6 months
$5 OFF: you created a NEW Newgrounds account to inquire about payment details (must have verified no other accounts)
$2 OFF: @ a friend, stacks up to 3
Special thanks to those who have supported me throughout the years: @TaintedLogic @Seth @Troisnyx @LexRodent @CyberDevil, PM me if interested in your own free instruments pack!
---
As always, share if you like, and drop any requests or ideas you have in the comments. @slowfreq, I remember you mentioning you were in need of good snares -- I have yet to put out a sample pack for that just yet; what genres are you looking for?
Love you guys and hope you enjoy!
-A
---
OPEN FOR COMMISSIONS!
sample libraries
soundfont instruments
sample processing
mastering
Pricing dependent on volume and time constraints. PM for details.